Caring For Your Roses
Follow these easy steps to care for your roses. With proper care,
your roses can last aminimum of 5-7 days, subject to room temperature.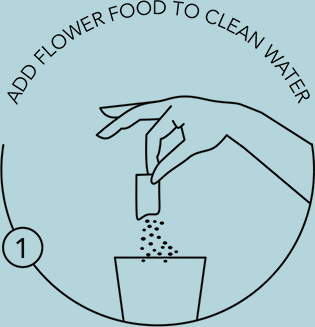 Select a clean vase that is approx 50% of the rose stem length, then fill with clean water to approx 80% of the vase height. Add the flower food provided to water. Change the water the next day, and subsequently every 1-2 days. Ideally, clean your vase with every water change.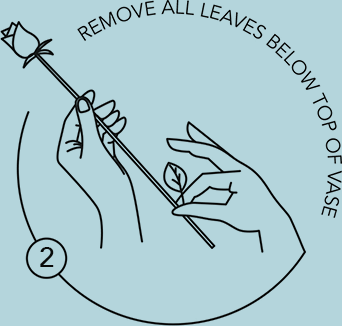 When removing leaves or thorns, do not cut the green bark. Air can enter the water which means any injuries to the stem can restrict water uptake.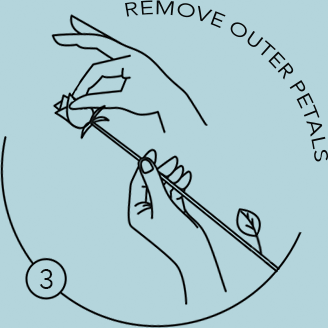 Remove 1-2 outer petals daily on the roses to allow fresher petals to come through.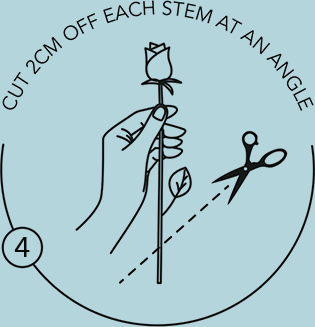 Use sharp scissors or a knife ideally, and cut 2cm off each stem at an angle. This will enable the roses to drink water and prevent "premature wilting" - do not break or flatten the stems.